Pentastar Engines: Ferrari-Maserati-Alfa Romeo Version
Ferrari has designed a variant of the Pentastar V6 which is very different from the Chrysler version, but uses the same basic design. The engine is primarily used by Maserati, but is expected to go into various Alfa Romeo cars. With twin turbochargers, the Maserati - Ferrari V6 achieves 404 horsepower.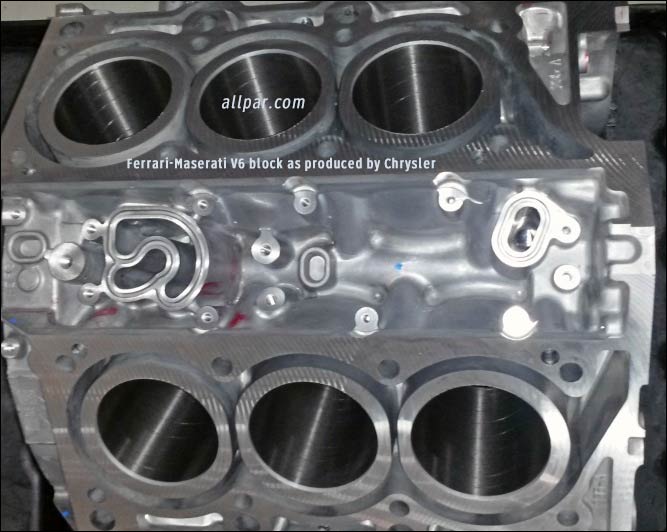 The "F160" blocks were originally cast by a different vendor, but are now made at Chrysler's Kokomo casting plant; they are "cubed" there, and some rough machining is done. They are then fully finished and machined at Trenton Engine, on different machinery and to higher specifications than the run of the mill high-production blocks. They have thick cylinder walls and huge oil passages for durability and cooling under severe conditions.

Chrysler is reportedly working on their own turbocharged V6 engines, which are likely to produce less power but also cost far less to produce.